Founder | President & CEO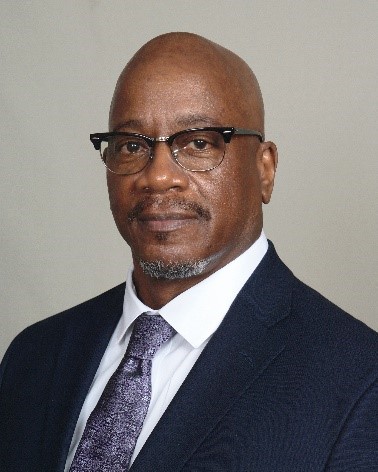 In his teenage life, people told Tommy he was "never going to 'mount to anything good." What a surprise they would have to see the man Tommy has become by the grace of God! His change began years after his teenage years when he was inspired by a vision from God to "lead at-risk youth and ex-offenders toward a productive, fulfilling, and prosperous life."
Tommy dropped out of high school in the 11th grade, followed quickly by getting in trouble with law enforcement. He began committing misdemeanor crimes—unfortunate decisions he later regretted. Many he hung out with were sent to prison. By God's grace, Tommy's mother knew the probation officer's family and was able to work with him to send Tommy to Job Corps instead. There, Tommy obtained his GED and a diploma in Architecture drafting. Gaining these accomplishments was a significant event in Tommy's life—showing the hand of God's grace in his life.
In 1985, Tommy started his professional career working as a Engineering Technician for Florida Department of Transportation. That was the beginning of a career that now spans over 30 years in the broad field of engineering. Over the course of his engineering career, Tommy has held a myriad of mid- to upper-level positions. In later years, he broadened his knowledge base formally pursuing studies in the fields of sociology and public administration.
In the productive years that followed, Tommy went on to earn his Associates of Arts (A.A.) degree in general education from Tallahassee Community College in 2009, his Bachelor of Arts (B.A.) degree in Sociology from Ashford University in 2012, and his Master of Public Administration (M.P.A.) degree from Ashford University in 2015.
In 2014, Tommy became a Celebrate Recovery volunteer at Lakewood Church, Joel Osteen, in Houston, Texas. There, Tommy ministered to released ex-offenders, helping them to become successfully reintegrated into society, their communities, and their families. Through the Celebrate Recovery program, Tommy also ministered to inmates in the state and local jails throughout the Houston area.
In 2015, Tommy became a volunteer mentor at Texas State Prison Unit in Huntsville, Texas, referred to as "The Walls." There, Tommy mentored various hardened incarcerated criminals, helping them accept that God loves them too and that through God everything is possible!
In 2016, Tommy founded Mending Minds Ministries—beginning a new journey toward fulfilling his calling from God. Tommy's calling from God is founded upon the Scripture Romans 12:2 (NIV) "Do not conform to the pattern of this world but be transformed by renewing of your mind. Then you will be able to test and approve what God's will is – his good, pleasing and perfect will."
In 2019, Tommy became a volunteer mentor for the Florida Department of Juvenile Justice. As a juvenile mentor, Tommy mentored at-risk juveniles who were put on probation for their offenses and ordered to complete a mentoring program. Through his ministry, Tommy mentored at-risk juveniles—conducting group mentoring sessions as well as providing (by referral only) one-on-one counseling sessions. Tommy also ministers to at-risk youth detained in Leon County Juvenile Detention Center (Tallahassee, Florida) on Sundays twice monthly. During this same period, Tommy became a part of the jail ministry at Leon County Adult Detention (Jail) Center, Tallahassee, Florida. There, Tommy works with a group of volunteers who minister to inmates weekly.
At present, Tommy is working to turn lives around by mending minds around God's good and perfect will.